OncareAbout Us
Our Mission Statement
OnCare is dedicated to providing healthcare customers with the highest standards of support by supplying our customers with purchasing software that is conducive to making purchasing products for the healthcare industry easy and accessible. Our company helps customers by allowing them to easily budget and organize their purchasing, while saving them money. We make ourselves available to our customers and try to accommodate them in any way that we can. We are continuously growing and developing the company, and integrating new ideas to better help our customers. We want to maintain this high quality service, while still maintaining a healthy profit for our owners. We also make sure our employees work in a challenging and creative environment that fosters growth and productivity.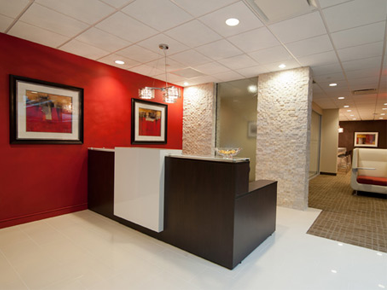 Our story
OnCare began as a web development company that created small websites. As our experience in web development grew, our customers began to hire us to build web-based business applications. In 2004, our parent company, Merchantkey LLC, was hired to develop a web-based purchasing system for a group of fifteen nursing homes. As the software matured, and additional features were added, we realized that there was a market for this software. In 2006, OnCare expanded and acquired its second nursing home group. From this expansion, we realized that each group's needs were individualized, so we began to take suggestions from both nursing home groups to better help each company.
This led to many additional features being introduced to the software, benefiting the companies. Word about the OnCare software quickly spread and by 2007, OnCare had acquired ten groups, with over 100 nursing homes using our purchasing system.
We continued to accept suggestions, further advancing the system, until the features of the software accommodated almost every suggestion. OnCare continued to grow, and by 2012, had over 70 groups, with more than 1000 nursing homes using our purchasing system. Founder and president of OnCare, Sam Schwartz, is always up-to-date with the latest developments in technology.
After Microsoft's release of Silverlight and WPF, he decided to adapt the OnCare software to these new systems using software as a service model (SAS) to give the customers a better experience. Moving all of the existing customers to the new software was a monumental challenge, but well worth it because it enhanced the system for the customers. It took two years to build this new software, but we are happy to say that currently 75% of our customers have moved to this new software and are extremely satisfied.
Our Founder Sam Schwartz
In the late '90s, when Sam was only 23, he started a business called Callingcard.com. It became an extremely profitable company and quickly grew into a seven million dollar-per-year business. The experience that Sam gained at Callingcard.com was invaluable and led him to become a web developer. He eventually sold Callingcard.com and used his web developing skills to begin Merchantkey.com, the parent company of OnCare. Merchantkey.com had a focus on developing business applications, such as ecommerce shopping carts.
Sam is a Microsoft fan and loves everything that they produce. All of his software is written in Microsoft technologies and use the best and most up-to-date Microsoft software. Sam also believes in stability. For this reason, Sam decided to use Rackspace as OnCare's hosting system. Although it is more expensive than other companies, they are the most stable host. This stability is important to Sam. He wants his customers to know that they can always trust and rely on OnCare. Sam believes that the customer is always right and that all customers' requests should be considered when advancing the system.
Our Management Team
We only hire the top employees for our company. Our lead developer is ranked as the number two C# developer in Experts-Exchange, a website in which programmers discuss their technical questions and receive answers from other programmers. Our developers are all highly experienced software engineers and Microsoft developers. OnCare will not hire any developers without them having at minimum five years of web development experience because we strive to give customers the best software that we can possibly develop. Our Quality Assurance department meticulously tests each facet of the software before it goes live. We want the software to be as simple as possible for customers and this helps to ensure that. Additionally, our customer service team cannot be beat. They are truly committed to the customers. There is no question too silly from our customers. If you have a question, we want to answer it. The OnCare team looks forward to working with you and helping you to improve your business.
See Our Management Team
Our Company
As a company, OnCare is growing at a quick pace and continues to sustain large profits. We constantly try to update the software to help customers have an easy experience that requires minimal technical support. We believe that customers should be able to clearly understand the system. Anything that is too complicated and requires our customers to continuously need support should not be programmed in the system in such a way. Our goal is to make purchasing as SIMPLE and EFFICIENT as possible for our customers.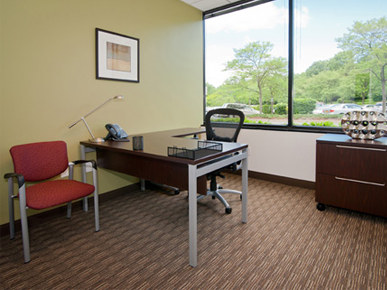 Our Customers
We love to work with our customers, and are constantly doing so. We welcome customer feedback with open arms and take everything that they say into consideration. With all of our customers' input, the system has grown, and will continue to grow in the future. We are excited to see where our company will go in the following years.
WHAT IS ONCARE ?
OnCare is a software company that is dedicated to helping customers lower their costs when purchasing supplies for nursing homes and hotels.
By using our software, you have easy access to orders, budgets, and more. Our software automatically scans your orders and chooses the cheapest vendor prices in your system for the products you have chosen. This helps you to increase your profits and improve your business.
Our company is committed to our customers. Other software companies tend to be more vendor-driven. They tell you which vendors and GPOs to use. We don't. We provide the software and support to help you customize it in any way that you would like. This gives you, the customer, a larger range of choice and an overall richer experience. We are devoted to helping you to succeed.